Hi all,
I'm quite certain a lot of you look at all of the incredible sex worker pics online on Twitter, Instagram, agency and spa websites and even here on discreetlist.ca. 
You might even read reviews on the various review boards just for a tantalizing glimpse of what a session with a real life sex worker might be like. You may watch escort and massage parlour porn … But you've never actually had a session with a real sex worker before.
There are a lot of reasons why someone may not have seen a sex worker even though they may really want to.
Some of you may not have because you're too shy or embarrassed. If that's the case, check out my post HERE. It'll help you get past any shyness, insecurities or embarrassment you might have about going the first time.
Others of you may not have gone because you might think it's too expensive for you. If that's the case, go HERE for a post about how to see providers on a budget.
Some of you might be nervous to go because you don't know what to expect. I take you through what to expect your first time at a body rub parlour HERE and your first time with an escort HERE. Both these reads should help alleviate any misconceptions you might have.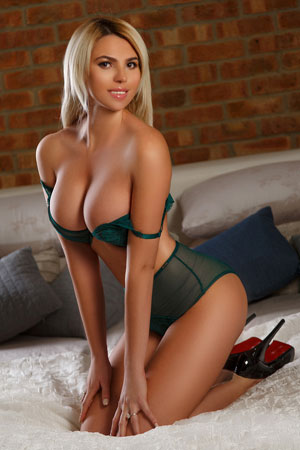 There's also a good chance that you don't go because you're in a commited relationship and you don't want to cheat on your significant other. I get that. But, I have a guide on how to get your spouse on board with you seeing sex workers HERE. (Trust me, you'll thank me for this one later!)
So now that we've gotten all that out of the way, you're still left with the question "so, where do I start?".
And that's where this post comes in.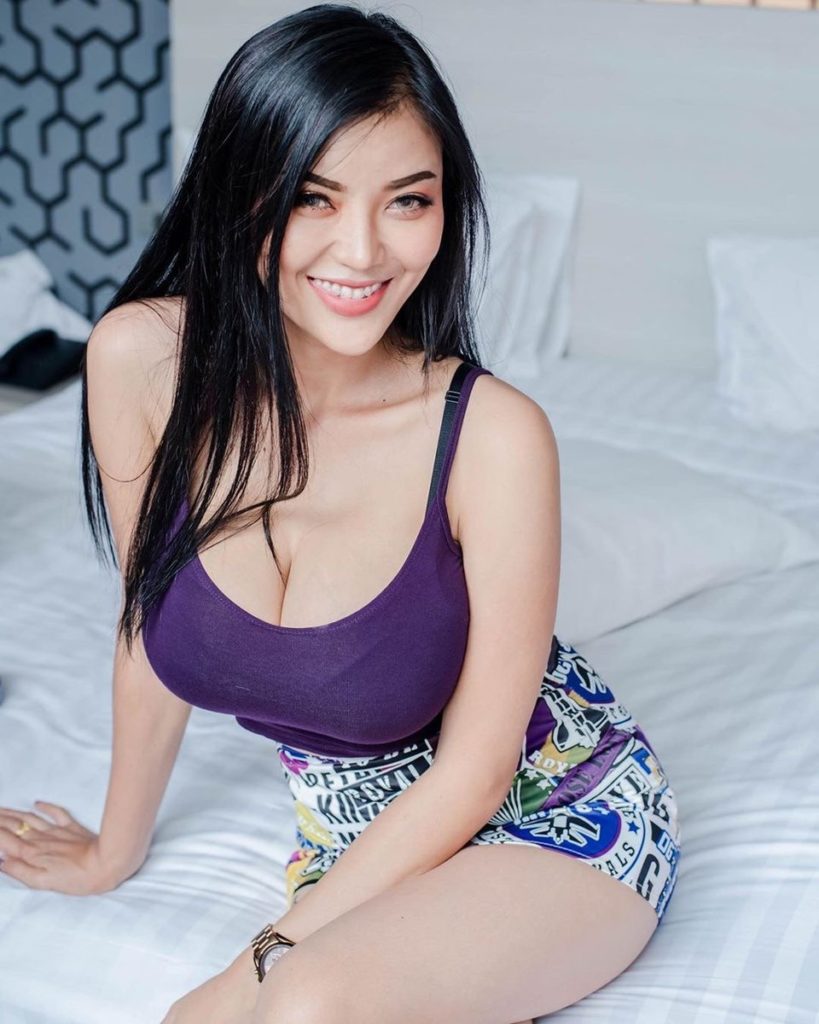 Now that I've gotten you on board with seeing a real life sex worker, let's help you ease into it. I'm going to assume you've been to a strip club before … And even had a lapdance or two. (If not, go to a strip club now, pick out a stripper who makes you hard just by looking at her, get a lapdance from her that lasts at least five or six songs and then come back here – I'll wait. No worries – off you go!)(And for those of you who have been to strip club but want to go now too, feel free – I'll still wait!) (You're back? Nice, huh?)
Now, my recommendation to any guy (or gal) who's new to the game, is that they should start off at a massage parlour. You can go pretty tame during a session there and basic service for a full release massage-only you won't break the bank.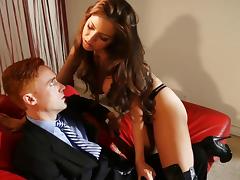 And the way you can look at the massage is just like the lapdance. It's just a naked girl grinding on top of you. Chances are if you paid for enough songs during your lapdance, your dancer probably spent a little time rubbing you down there through your pants. The only difference at the massage parlour is that you're wearing less clothes and the rubbing you down there ends with a full release … that's not in your pants. Nice.
The best initiation to the world of body rub parlours is by easing in gently. To do this, you can take a few approaches.
The first approach you can take is by making yourself comfortable in the environment of a spa. You don't even have to have a session. Just go in without an appointment and ask the front desk if you can see the ladies they have available.
They will happily oblige. Each lady on shift who isn't currently in a session will come out one at a time and say hi to you. Keep a mental note of any who you really like for future reference.
If you think you're brave enough to bite the bullet right then and there, let the receptionist know and she'll get you set up in your room.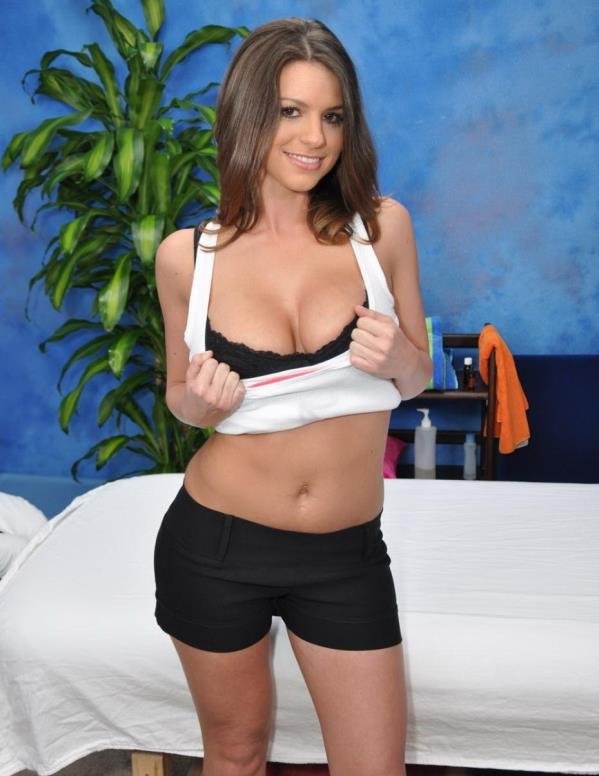 If you aren't ready yet … Or none of the ladies floated your boat … You can let the receptionist know that you may be back later. There's no shame in that as it happens frequently throughout the day at spas.
You can do this a few times and at different spas. This should make you feel a little more comfortable with the idea of going in. Because, hell, the first few times going to one of these places can even feel embarassing going from your car into the spa – like everyone is looking at you and judging! FYI – they're not.
Another thing you can do to warm yourself up is go to review boards and read reviews about sessions other guys have had. This may help you feel more comfortable with what to expect.
But on these review boards, remember that for every one well thought out legitimate review, there may be ten toxic posts about getting unprotected services, trying to get lower prices, and nasty infighting between the members. Check out my post about the hazards of review boards HERE.
You can also check out Twitter to get an idea of the personalities of some of the ladies you may be considering seeing. Some come across as real sweethearts who interact with their followers on a regular basis. Others might highlight certain kinks they specialize in indulging that you might be partial to. You'll also get to see more candid pics about what they may actually look like versus the airbrushed images advertised on spa websites.
When you do finally go for a bonafide session, it's better to book in advance. Book a lady who you may have seen in a lineup or whose face you've seen pics of … Or at the very least, one who's reviewed well for what's important to you. There's nothing worse than booking a session, looking forward to it and then feeling catfished when she walks into the room – especially on your first go.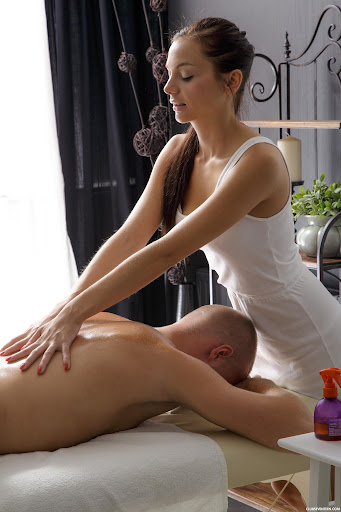 And the reason I recommended starting out with a massage parlour is because you can get all those nervous first-time jitters out with an inexpensive thirty minute session culminating in nothing more than a body slide and hand job. Nothing to get performance anxiety over or worry about having sex with another woman. It's just a hand job.
The other thing you can do is let your attendant know that it's your first time. Most of them love love love being with guys who have never been before. And they are very good at making you feel comfortable about everything. They will happily take you from nervous anxiety to erotic ecstasy.
And once you've gone to massage parlours a few times, you can begin to explore other sex worker options … Or keep going to massage parlours. You can explore seeing different providers and asking for different service levels.
Once you've started, you'll be glad you did. But, like with any good thing, it's easy to start overdoing it.
If you find yourself sacrificing aspects of your personal life or going beyond your financial means, it's time to re-examine the fun. I have an entry about that HERE.
All-in-all, enjoying the services of sex workers is something that can be a very enjoyable and positive aspect of your life. The sooner you take the plunge, the sooner you can enjoy the erotic delights of ladies who are beautiful both on the outside and the inside.
Enjoy!
Until next time!
–D at @Workinggirlssix