Las Vegas is known for a few things: casinos, bachelor parties, cheap hotels, all-you-can-eat buffets, Elvis wedding chapels … and sex workers. And if you live in Southern Ontario, you know you can find and do all of that stuff and so much more in Niagara Falls.
Let's face it, from the time you were a kid, Niagara Falls always held a certain hedonistic appeal. Clifton Hill with all it's heady tourist attractions and cheeky gift shops, always blew our mind compared to the mundane stores back home. There were no haunted houses or halls of mirrors or wax museums at home. Niagara Falls was what fun was all about.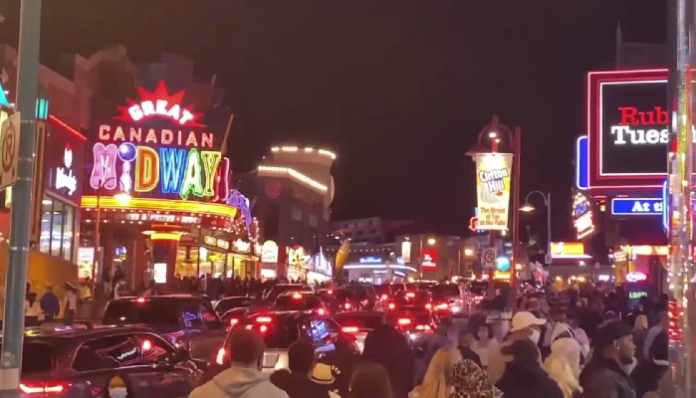 Plus, the Falls themselves were always a thrill to see.
And Niagara Falls has always had that certain allure. From the days of cheap hotels with vibrating beds and heart-shaped hot tubs. Marilyn Monroe posing in front of the Falls in a curve-hugging sweater. And daredevils crossing the Falls on tight ropes or going over them in barrels. Niagara has always been synonymous with thrills.
To this day, a trip to Niagara Falls brings to mind casinos, fancy hotels, sex shops on every corner and strip clubs that blow your mind.
Where else can you find erotic massage parlours with huge neon signs outside?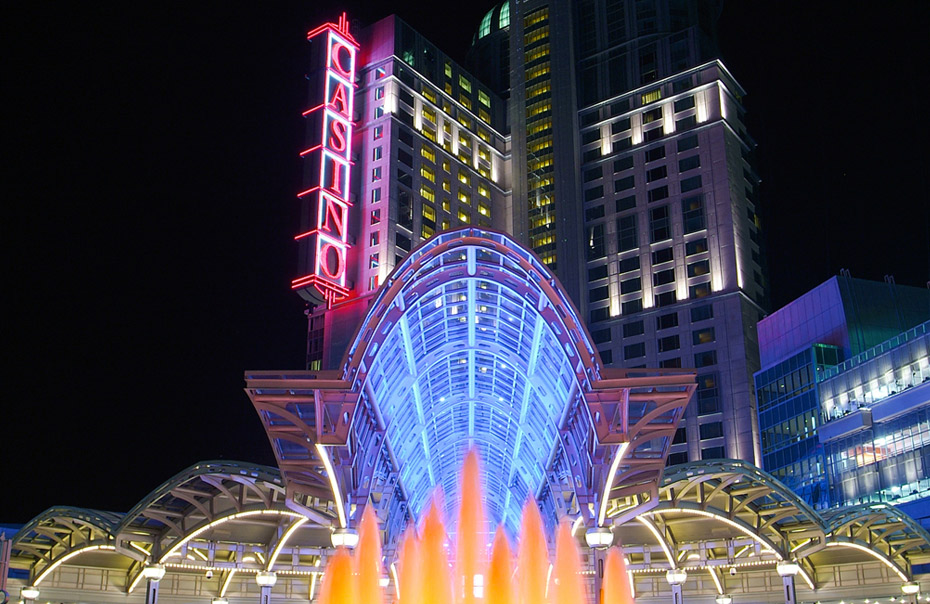 Let's face it, Niagara Falls is where you go when you want to get away for a weekend of sin.
But if you're going there, let's make sure you enjoy some of the best the town has to offer.
Strip Clubs:
Niagara Falls is known for its strip clubs – and the Sundowner (https://thedwnr.com/) in particular.
Sure there are a couple others – Seductions right beside the Sundowner, Mint's (http://www.mintsniagara.com/) near the downtown strip, and Peppermint's (nextdoor to Mint's) the all-male strip club.
But really, the Sundowner is the big draw for strip clubs in Niagara Falls.
Dancers come from all over Southern Ontario and New York state to perform at the Sundowner on weekends. And the selection of women inside is INCREDIBLE!
There are dozens and dozens of dancers to choose from for a lap dance on any given night. And diversity is well represented in every race, age and body type. You will find a girl you like … And then twenty more that you also like!
There are always women on stage performing three song sets. You can also get one or two dancing on platforms by your table or take them to one of two VIP lounges for a slightly more private dance.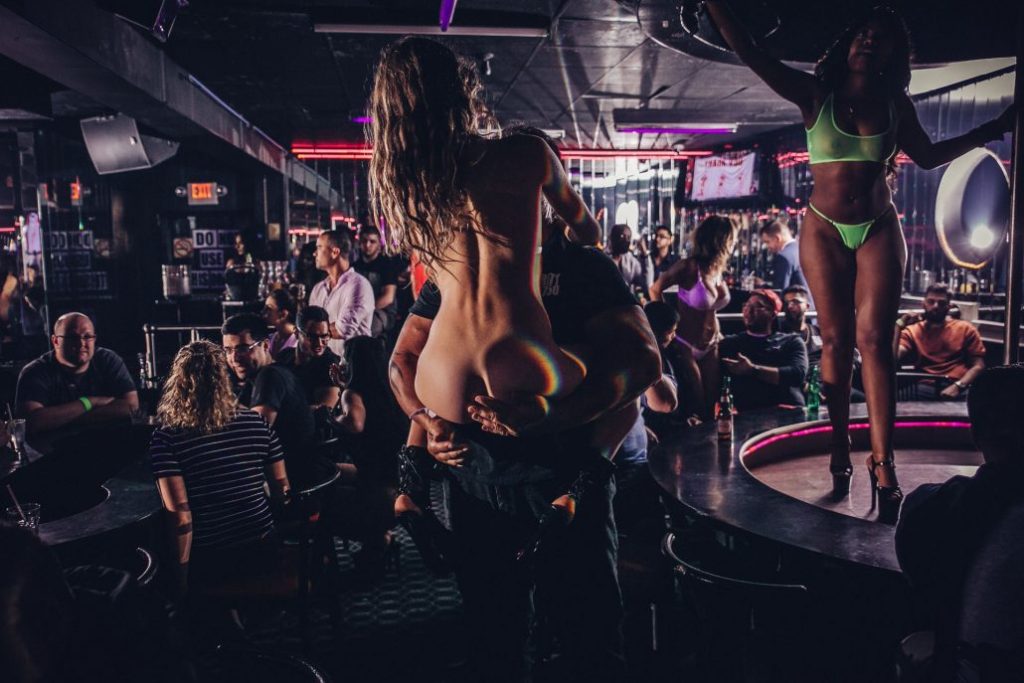 Looking to sit back, have a few drinks and enjoy the stage show – the Sundowner will not disappoint. Want to have a gorgeous lady give you a sensual dance in their semi-private VIP area – you'll have a good time at the Sundowner. Planning a stag party with your buddies – the Sundowner will hook you up in decadent style!
Keep in mind though, bylaws are frequently enforced here both by inspectors and police. From time-to-time they show up, checking that the dancers have proper ID and permits to perform in Niagara Falls as well as making sure nothing "extra" is taking place in the VIP areas.
Because of this, don't go there looking for extras – it's very unlikely you'll find anything in the club.
The Sundowner's specialty is having a plethora of incredibly sexy women willing to grind their naked bodies all over you.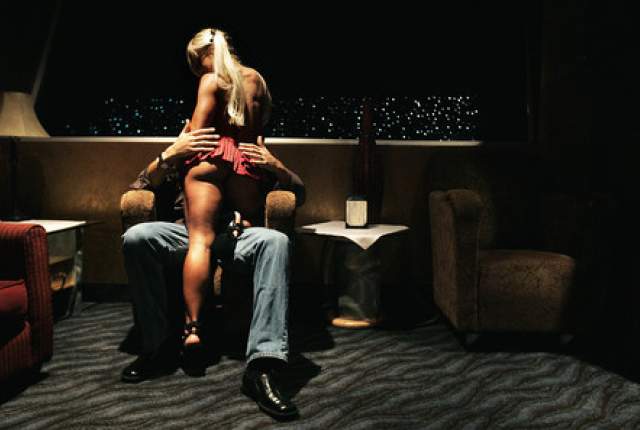 Expect to spend a lot of money – from door fees to pricey drinks to women who make you think you're a millionaire – you're not getting out of there without spending a fortune!
But sometimes it's worth it to have a great time you'll never forget!
Massage Parlours:
Niagara Falls also has three licenced body rub parlours. Sensations 24 Massage (https://sensations24.ca/), is a converted motel right beside the Sundowner, is open twenty-four hours (as it's name suggests) to accommodate you at whatever time you need to release your pent-up vacation-fueled libido. There's also Fascinations Massage (https://www.fasinations-nf.com/) and Passions Niagara just down the street.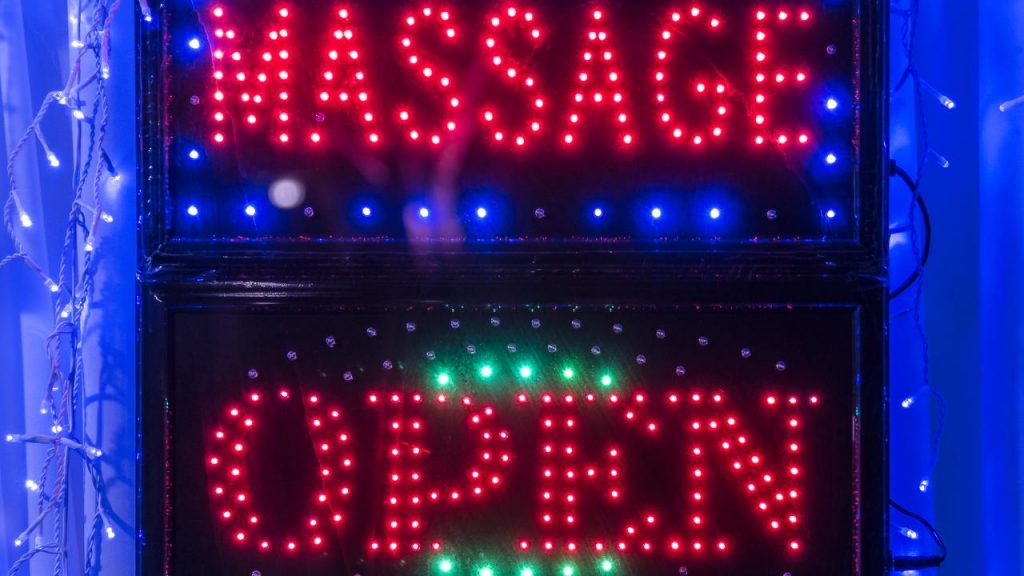 You can get great service from a good looking girl but you have to remember that you're in a tourist town.
Think of the t-shirts you buy at a gift shop in a tourist town. You just have to buy it when you're there so you spend more than you normally would. But the quality isn't that good and you regret buying it once you wash it at home and it shrinks to nothing. You're not going to drive back to the tourist town to return it … It's just something you bought while on vacation that you wouldn't normally buy.
That's the MPA's in Niagara Falls. When you go in, they bring out the ladies for you to choose from … And they all stand there and wait for you to pick one of them. They're usually decent looking girls but none of them will blow you away … unless you've been drinking and then they're all gorgeous!
Once you've picked one, you go to pay at the desk and they just charge you for the room – they won't tell you how much the women charge … even for standard spa service – no extras. They also have a policy of no refunds once you pay your door fee.
Once in the room, the MPA tells you what she charges … And they're waaaay more than you pay back home – and I'm not even talking extras. The clincher is that you can't say "no thanks" and leave because you've already paid the non-refundable door fee.
So you pay the extra money.
The good news is that the service is great and you won't leave unsatisfied … But you might have a little regret about how much you paid for a girl who was decent but didn't blow your mind.
Essentially, you'll feel like you do when your $45 yellow "Niagara Falls Bikini Inspector" t-shirt dissolves in the wash. Just sayin'.
But, if part of the experience of being at Niagara Falls for you is getting an erotic massage, they are there to show you a very good (but expensive) time.
Escorts:
Niagara Falls is great for escorts!
There are a stable of ladies who operate solely out of the Falls and live there year round. They can visit you at your hotel or you can also visit them at their incall – whichever works best for you.
The other nice thing about Niagara Falls is all the working girls who don't live there but just go there every so often from places like Toronto or Buffalo. They'll set up in a great hotel and entertain clients from the comfort of their own suite.
You can usually find these ladies either on Twitter, through agencies or through promotions pages like discreetlist.ca.
How great is it to spend a sensuous session enjoying the company of a gorgeous provider while the Falls roar outside your window.
That is the beauty of Niagara Falls!
So, overall a trip to Niagara Falls is bound to be a stimulating one. From the touristy destinations you enjoyed as a kid to the great restaurants, the casinos, the posh hotels, and kinky sex shops. Throwing in visits to the strip clubs, the massage parlours and/or a beautiful escort's suite, you can't go wrong with Niagara Falls.
Hell, you can still even order stripper-grams there!
Until next time!
–D at @Workinggirlssix