Hi all,
I can't even explain how thrilled I was when Aaliyah Vaughan from Fantasy Nights reached out to me to talk about their upcoming exclusive event.
Today's blog entry is enthusiastically about Fantasy Nights and their upcoming Boo Bash!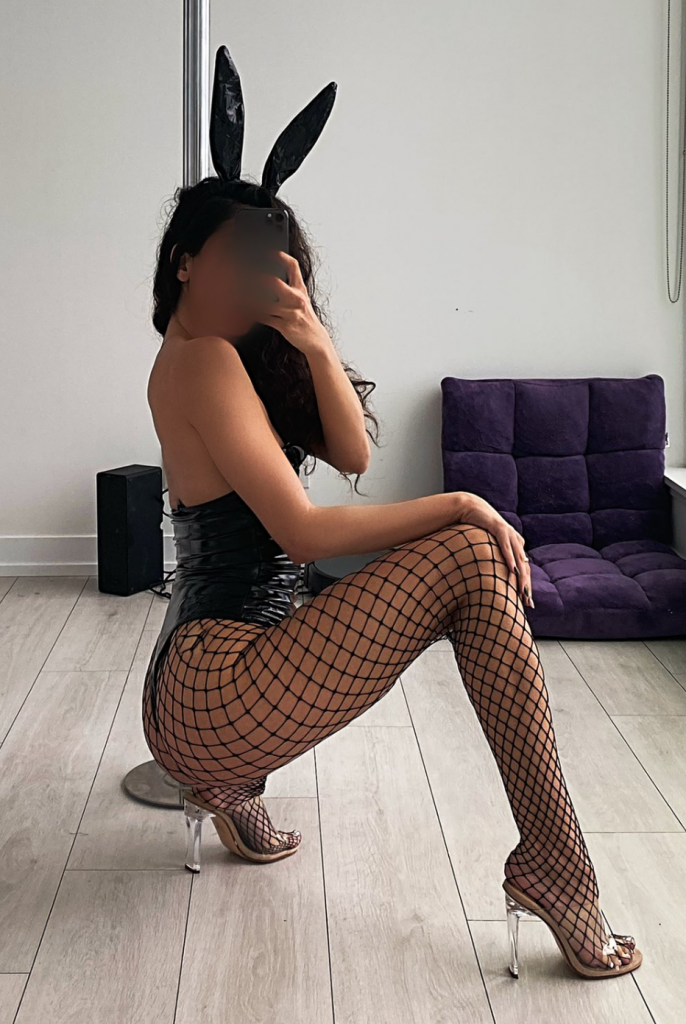 Here's what they had to say…
WG6: "What is Fantasy Nights?"
FANTASY NIGHTS: "Fantasy Nights is an event planning business owned by women. We throw events such as bachelor parties, stags, corporate and planned erotic themed events."
WG6: "What makes Fantasy Nights different from agencies?
FANTASY NIGHTS: "Fantasy Nights is not an agency but rather an erotic event planner. Everyone working the event is independent contractors hired as hostesses."
WG6: "Any events coming up?"
FANTASY NIGHTS: "Fantasy has thrown one boat party in the summer and now we're having our second official event "The Playboy Boo Bash" on October 30th!"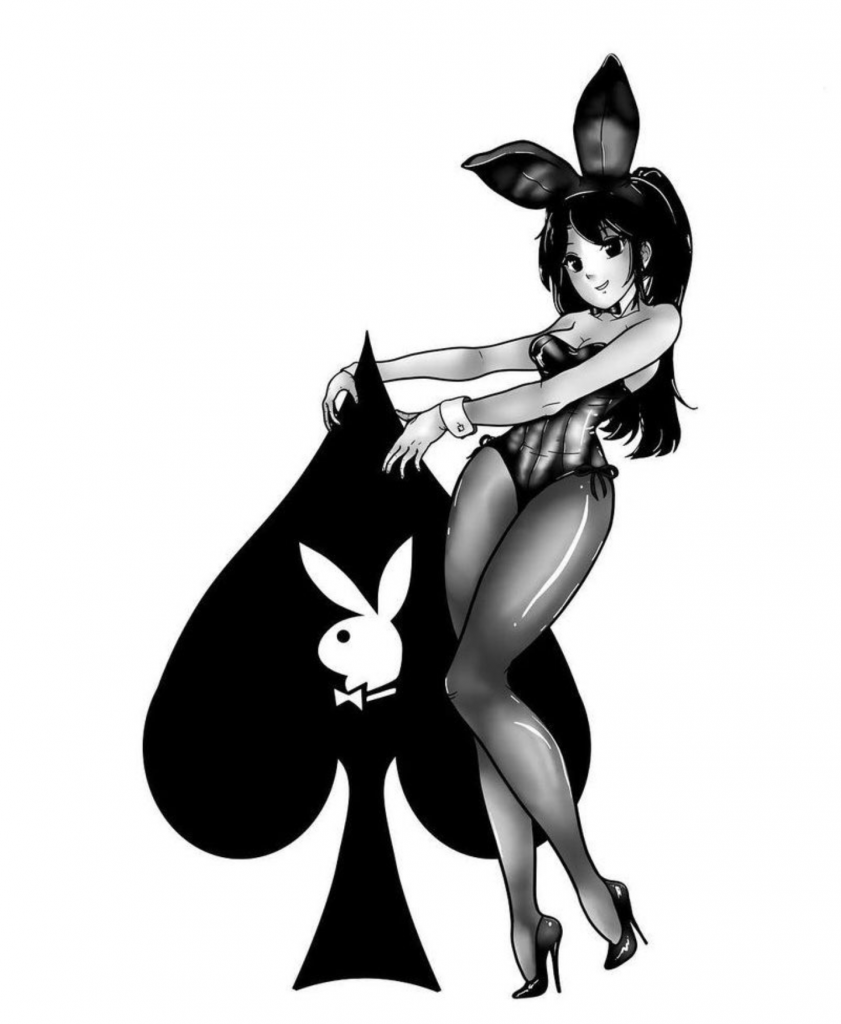 WG6: "What's the next event about?"
FANTASY NIGHTS: "The Boo Bash on Friday October 30th features 15 gorgeous ladies with 15 men! Chances for private one-on-one time or group fun! Bunnies & the Hugh Hefner experience. 3.5 hours in a huge mansion, erotic themed rooms & so much more. And there are no hidden fees."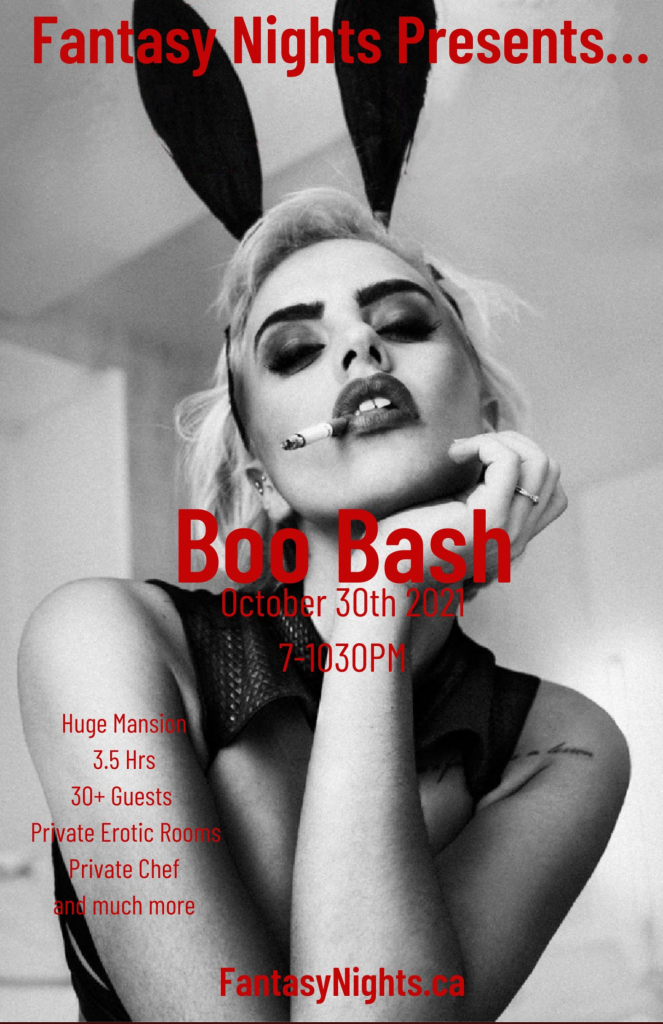 WG6: "What makes it worth the price?"
FANTASY NIGHTS: "The price reflects the luxury experience. All our events are carefully planned out with meal catering, premium drinks, erotic fantasies explored from sexy dances, companionship, kinks & fetishes and much more!"
WG6: "What can guests expect?"
FANTASY NIGHTS: "Planned entertainment from girl-on-girl shows, dances, private time with companions or group fun. Sexy twists! Erotic themed rooms from sensuality to kinky. Being served from the event start to finish."
WG6: "Which girls will be there?"
FANTASY NIGHTS: "@LeahCarson_ @InLeaWeLust @Courtney_5295 @MeetErinLove @josieeblakee @avvvahhhh @Angelaheavenn @msvaughanto @noelle_noir1 @stassi_belle @VIPChloe @MsFitRebecca @NatashaKaracova @torontojuliet @amara_toronto. And they'll all be in Playboy Bunny Costumes…"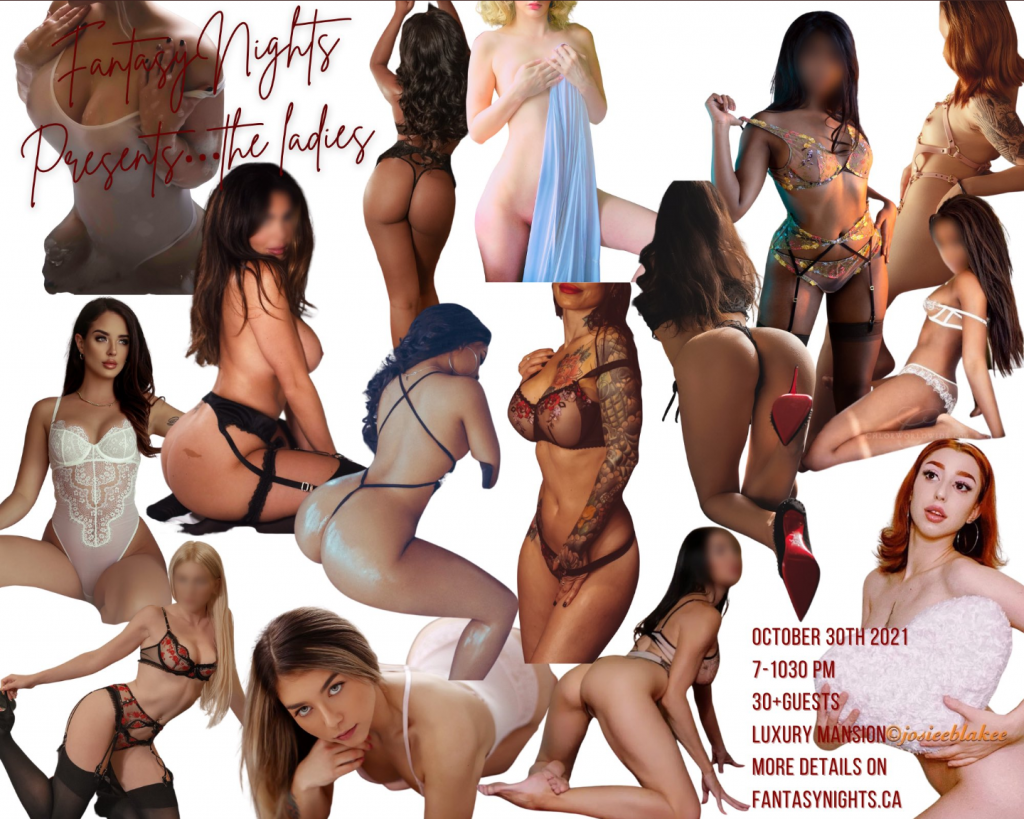 WG6: "Is the Boo Bash a costume party?"
FANTASY NIGHTS: "The ladies are required to wear black bunny costumes! And the gentlemen are required to come in all black but are given a special relaxed robe to play around in all night."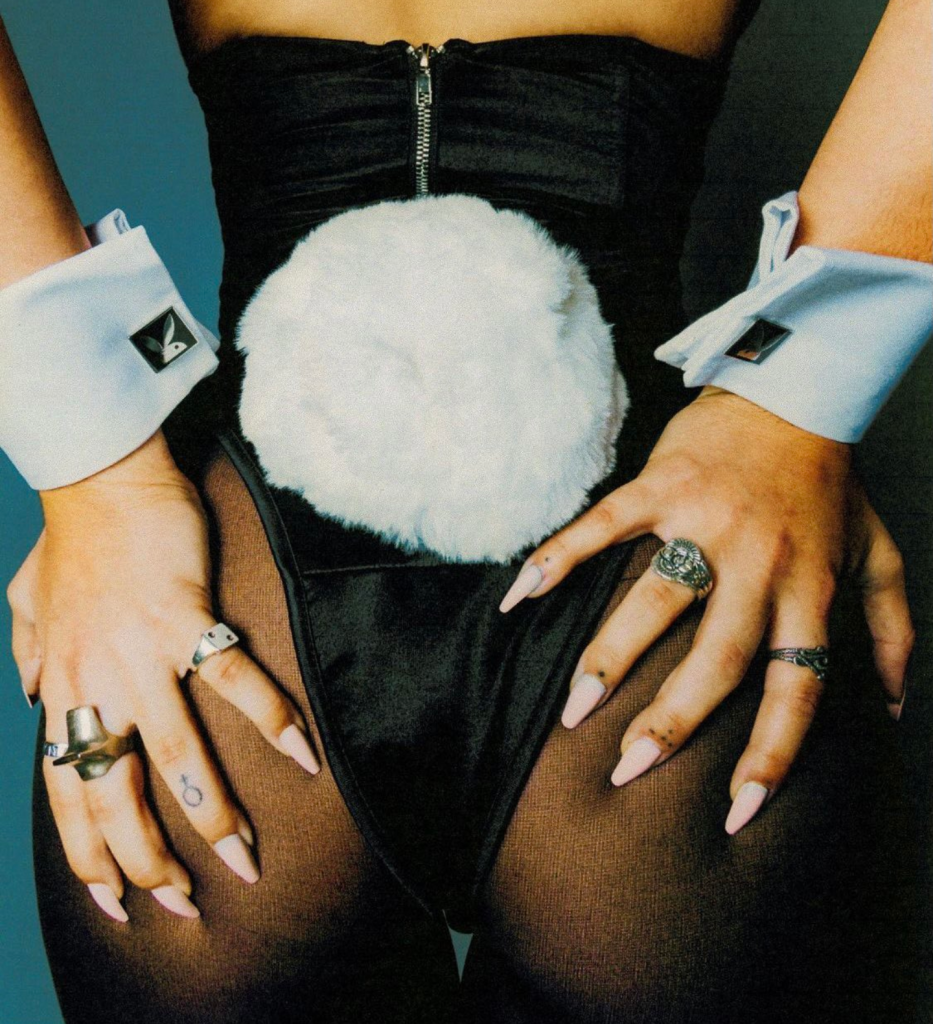 WG6: "How can someone get a ticket?"
FANTASY NIGHTS: "Go to https://t.co/KfnskKfBqC. Fill out the inquiry forum! All the details are listed under upcoming events. Contact fantasynightsvents@gmail.com for more info. The tickets are $3000 for a single guest or $3500 for a male / female couple."
WG6: "It sounds like an incredible time. All the best to you ladies. And to the guys thinking of going – holy Hell does that sound like the experience of a lifetime!"
Until next time,
–D at @Workinggirlssix