Hi there,
I'm sure you've all seen Nuru massage porn clips online. Haven't you? Not all of you? Fair enough. They're quite hot!
For those of you who haven't, just understand that they are exactly what you picture in your mind when you think about what an erotic massage should be like…
Let me take you through what a typical Nuru massage video consists of: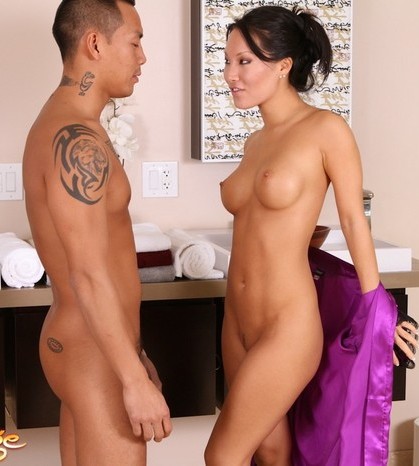 They always start off with a guy showing up at the reception desk of a secret Nuru massage parlour. The incredibly attractive woman working the front desk is almost always the masseuse. Sometimes there's a second woman working with her. One or both of them are very often Asian. And, as I mentioned, they are always very attractive! Very attractive!
She'll bring him into the "massage room" (which is usually just a very lavishly equipped washroom.) She'll undress him and then herself. Suddenly, she's even more attractive!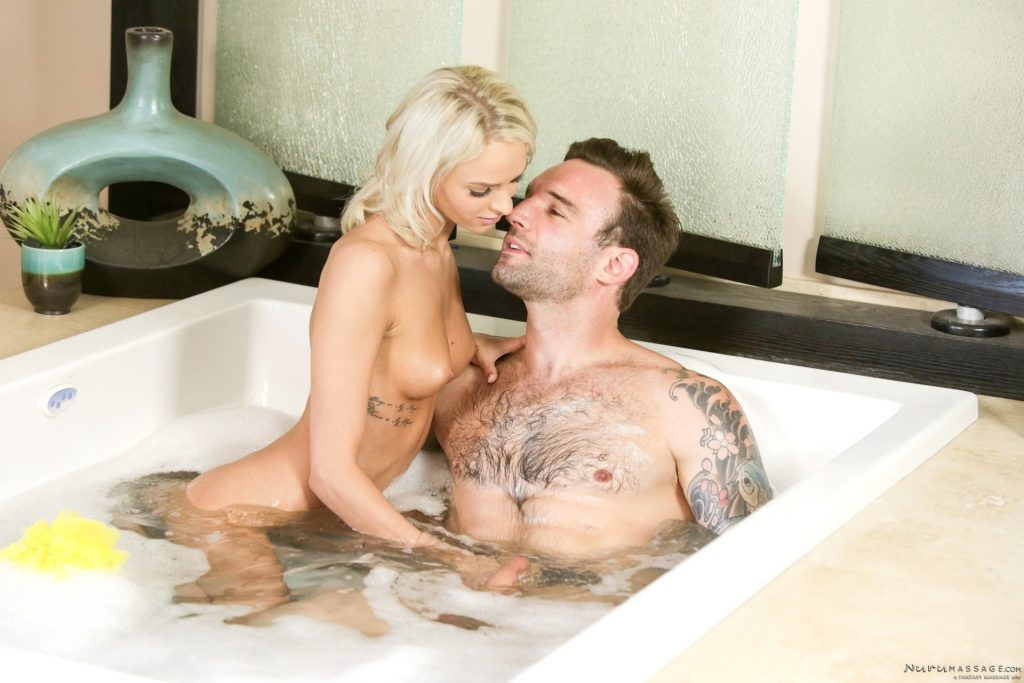 She'll usually bring him into a bubble bath for some fun rubbing and sucking. Then she'll bring him into a spacious shower for some more fun rubbing and sucking.
Then she'll lay him on an inflatable mattress, pour a slick warm massage gel (the Nuru gel) from a bowl all over him and herself. She'll slowly rub it all over his body and hers with her hands. Then she'll slide all over him until she slides him right into her and they're fucking.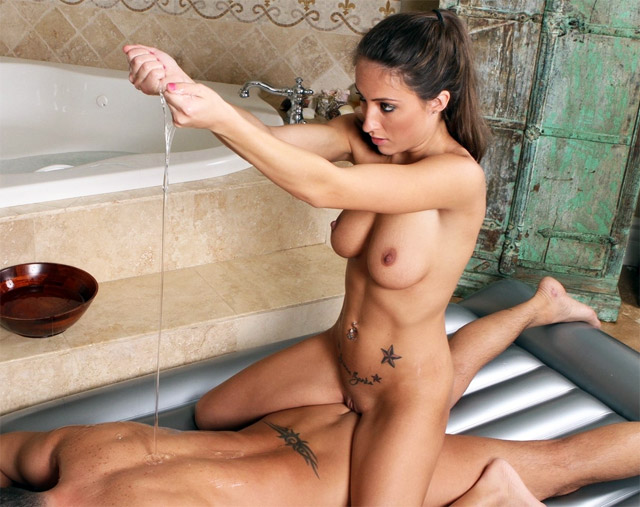 Each and every video is essentially a cinematic masterpiece!
The good news is that Nuru massage is real. The bad news is that you can only get it at certain massage parlours across Canada.
Nuru massage has its origins in Kawasaki, Japan. "Nuru" is actually the Japanese word for "slippery." The Nuru gel is transparent and odourless and is made up mostly from the extract from a type of Japanese seaweed.
The gel reacts well with water which is why both the client and the masseuse usually take a shower before applying the gel. Traditionally, a Nuru massage involves a lot of body-on-body contact which takes advantage of the gel's lubricating properties. It also usually climaxes in some form of sexual release.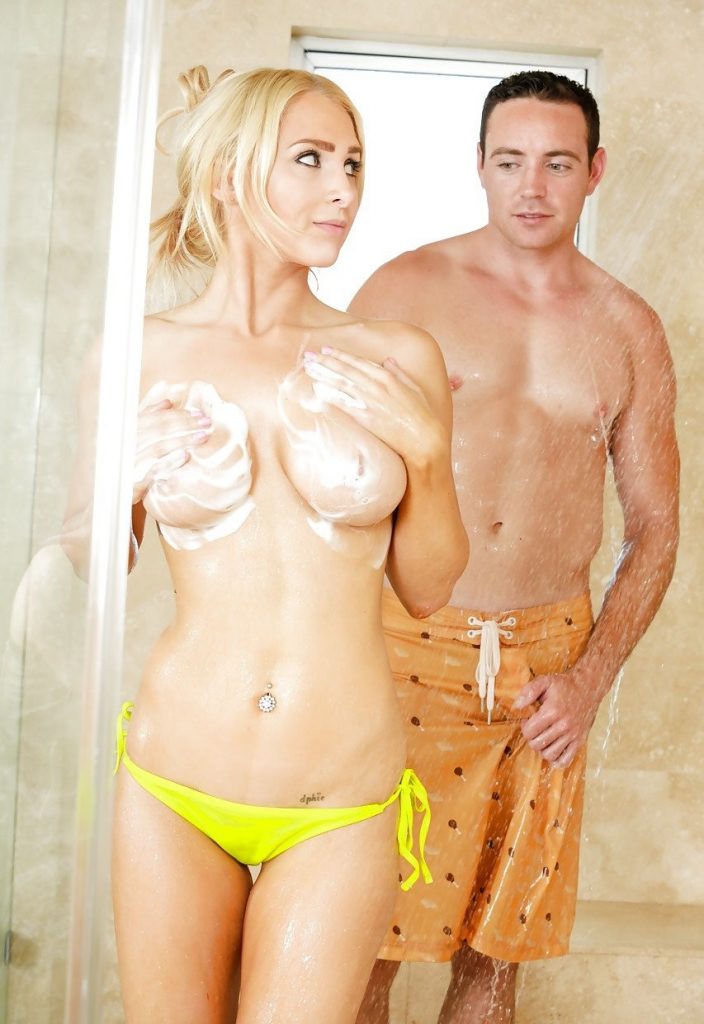 If you've seen the porn, you'll know it looks pretty damned hot! But, when you've tried to book it, you probably haven't had much luck. Nuru massages aren't as readily available as you might think.
But, if you do your research, phone around and check out all your local spas, you might be able to find one which offers Nuru massage.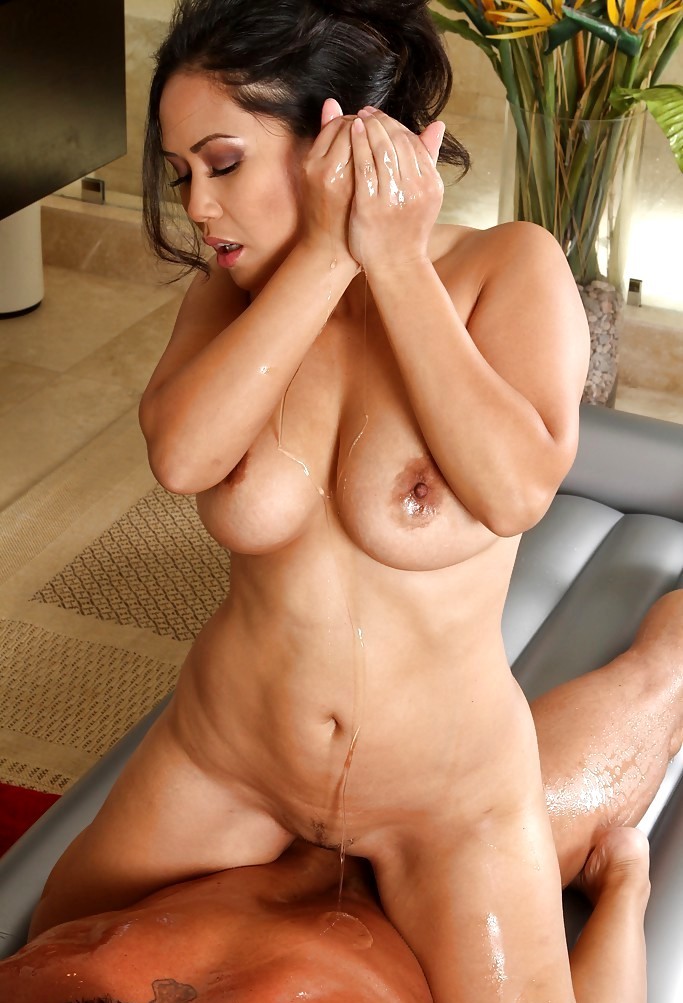 Or, you can just keep reading. I've gone ahead and done the leg work for you to find where in Canada you can actually get a real life Nuru massage. Check out the guide below:
Toronto:
Flirt Spa – there are two locations – one at the corner of Finch and Dufferin and one on Victoria Park. They advise calling in advance as it takes a bit of preparation for this type of service. Flirt has always known what they're doing … And they have some really hot MPA's on staff to make your Nuru session especially memorable. Their website gives a pretty detailed description of what's included –
https://www.flirtspa.ca/services-rates/.
Montreal:
Nuru Massage Montreal is a chain of three spas in Montreal which focus on the fine art of Nuru massage. There are two branches right beside each other in downtown Montreal on Drummond St. – Montreal Nuru Massage and Nuru VIP. The third branch is located in Laval – Laval Nuru Massage. They have a great variety of attendants and really seem to have the art of Nuru down to an erotic science. Here's their link: https://montrealnurumassage.com/
Ottawa:
One of Ottawa's better known spas is Club Alpha. They have a great selection of ladies to choose from and are proud to offer Nuru as an add-on to a regular erotic massage. You can check out their talent at
https://clubalpha.ca/
Edmonton:
The Manor on 149th is another well known Canadian spa. If you haven't checked out their incredible roster of ladies, you don't know what you're missing!. Now go check them out for an incredible Nuru massage! You will thank me!
https://www.themanoron149th.com/
Calgary:
Carrie's VIP Body Care is well known throughout Calgary for showing gentlemen a good time. And an even better part of that time can include a slick Nuru massage. Not all of the ladies offer Nuru so call in advance to find out who is on shift to rock your world!
https://carriesvip.ca/
Vancouver:
Finally, if you're looking for a Nuru massage on the west coast, there's only one place to go – the Platinum Club. And when you're booking, be sure to ask for Jess, their gorgeous blonde who specializes in Nuru.
https://platinumclub.net/
Now, keep in mind, these are the spas that I was able to track down. There may be others – if so, let me know in the comments section below!
Also remember that body rub parlours are legally only allowed to offer erotic massage – sexual services are never a given. Many spas don't offer them nor am I implying that any of the spas I've mentioned above offer them. Always do your homework.
With that in mind, go out and enjoy a slippery Nuru massage with a gorgeous naked lady. What could be more sensuous?
Until next time,
–D at @Workinggirlssix