Let's face it, strippers are great!
The idea of a sexy woman who takes her clothes off if you pay her … simple but brilliant! It's what most guys have dreamt about since they began fantasizing about women as young lads.
Now that we're older, we've come to be more discerning. Every guy has a certain type that they like. Or they just become enamoured by raw sex appeal … which truly is in the eye of the beholder.
However, one thing that's even sexier than a stripper in a club is when an actress, world renowned for her universally appealing beauty, plays a stripper in a movie. You get to see that gorgeous woman you've found attractive in other films do all that stuff you love that a stripper does. And she does it to Hollywood perfection.
So, today, we have the WG6 list of our Top Ten Movie Strippers. Check 'em out and let us know if we missed any you think should have been in that list … or if you think we got the order wrong.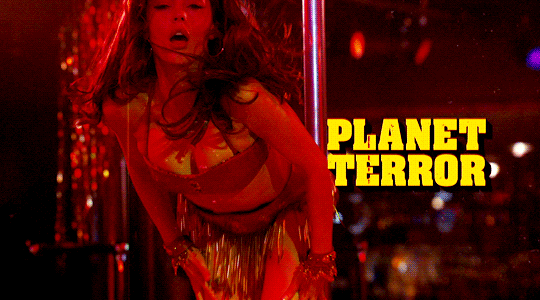 Rose McGowan – Planet Terror – 2007
This film is a tribute to the drive-in B-Movie classics of the 60's and 70's. Originally released as half of the film Grindhouse, Planet Terror was directed by Robert Rodriguez. And it has all the gory action of the films it emulates – zombies, gore and strippers. And the stripper-du-jour, Cherry Darling, in this film is played brilliantly by Rose McGowan. Both sexy and badass, the memory of her fastening a machine gun to where here leg was freshly torn off will stay with you for a long long time.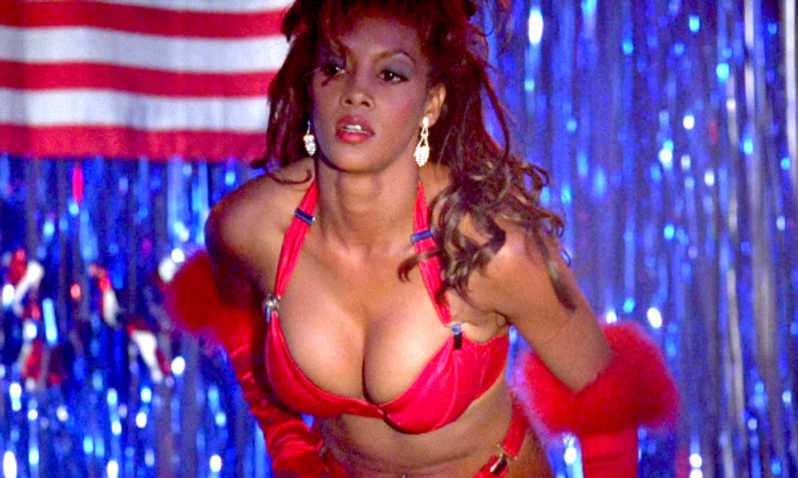 Vivica A. Fox – Independence Day – 1996
Independence Day is one of those sci-fi movies full of incredible images that are burned into your soul – the giant alien spaceship blowing up the Whitehouse, Will Smith destroying the alien fleet from the cockpit of his fighter jet, and Vivica A. Fox as Jasmine Dubrow strutting her stuff on stage in her red bra and panty set – best twenty seconds of the movie!
Jennifer Beals – Flashdance – 1983
This is the original movie which brought being a stripper into the mainstream of cinema experience. Jennifer Beals plays Alex Owens, a no-nonsense steel worker by day and a sexy exotic dancer by night who aspires to be accepted to a prestigious ballet school. This film features the unforgettable, and often immitated, scene of the silhouette of Alex leaned back over a chair on stage as a gush of water rains down onto her prone body. You know the one!
Elizabeth Berkley – Showgirls – 1995
This film was intended as Paul Verhoeven's sexy follow up to Basic Instinct. The blatant eroticism in a mainstream movie was intended to blow viewers' minds. But the film ended up being an overly dramatic dud. However, Elizabeth Berkley as dancer Nomi (fresh off of Saved By the Bell) was nothing short of terrible. She was clearly out of her league in the film. However, she performed a number of scenes naked … And, there's no denying that she looked especially amazing! Special mention to Gina Gershon who also bares a good amount of flesh … And looks equally spectacular!
Jennifer Aniston – We're the Millers – 2013
Any red blooded male with even half a pulse had their eye on Jennifer Aniston's breasts when they watched Friends. Well, this comedy film features an incredible showcase for her breasts … and the rest of her body … during her sexy striptease routine. Sure, she doesn't take it all off … but it sure as hell confirms how good you thought she'd look in just a bra and panties while you were watching her serve coffee at the Central Perk.
Natalie Portman – Closer – 2004
This drama about the on-again off-again relationships features Natalie Portman's character becoming a stripper after having her heart broken. Her performance wearing a pink pixie cut wig and purple lingerie set skyrockets this film to a whole new level. Natalie Portman is pure fire.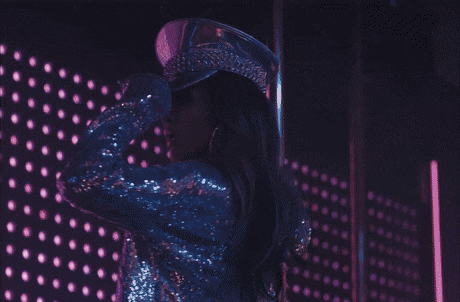 Jennifer Lopez – Hustlers – 2019
Based on a true story about a group of exotic dancers who use their feminine wiles (and drugs) to hustle their wealthy clientele. Jennifer Lopez plays one of the strippers, Ramona. Constance Wu (Fresh off the Boat) and Lili Reinhart (Riverdale) also get honorable mentions for being especially tasty in this film. But it's JLo shaking it in a thong on the brass pole that makes this flick really worth your time.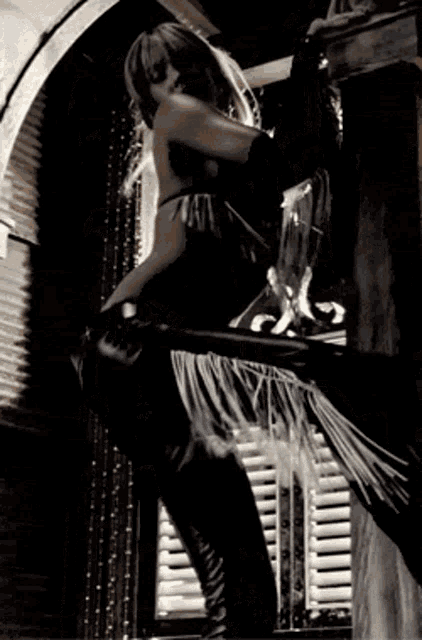 Jessica Alba – Sin City – 2005
Based on the comic books by Frank Miller this visually stylish film directed by Miller and Robert Rodriguez features Jessica Alba as the stunning Nancy, a hardened exotic dancer who has had to overcome a lifetime of hardship. Her dance routines are cinematic dynamite.
Demi Moore – Striptease – 1996
Demi Moore plays Erin, a mother forced into exotic dancing in order to support her young daughter. The actress was paid $12.5 million (the highest ever for a Hollywood actress) to star in the film. And her topless performances (and perfect breasts) are worth every damned penny. Demi Moore's performance is exactly what you're looking for when you sit down to watch a movie with that title.
Salma Hayek – From Dusk Till Dawn – 1996
It seems 1996 was a year for strippers in Hollywood. And this film features perhaps the most memorable stripper scenes of them all. Launching Salma Hayek's career into the stratosphere, her character, Santanico Pandemonium, is a vampire stripper who performs a routine with so much eroticism, you'd happily let her suck you dry. Also directed by Robert Rodrigo, this film is one you'll find rewinding and watching certain scenes over and over again.
So that about does it. Its seems Robert Rodriguez has a thing for featuring strippers in his movies – thank you, Mr. Rodriguez. Also seems the late 90's and early 2000's knew how much their audience enjoyed seeing sexy stars taking it all off.
We do have to give a special mention to Jessica Biel for her incredibly hot suspended sheet routine in Powder Blue. So hot!
If you guys have other films you think deserve a mention, let me know in the comments below.
Until next time,
–D at @workinggirlssix