It's great to see spas in Canada finally opening back up after so long. The ladies have been sorely missed.
But some of you have never been to a body rub parlour before – WHAAAAT?!?
We know that a lot of times, the discomfort of not knowing what to expect can dissuade someone from doing something they might otherwise enjoy. And, trust me, you'd enjoy the treatment you get at a good spa.
Now, I know a lot of you guys have some pretty serious concerns around the legality of body rub parlours in Canada.
Many of you have avoided them for fear of being busted by a swat team of heavily armed federal agents smashing into your session while your weiner's exposed. (Looking at you @AsterLouder lol.) You imagine your face all over CP24 as you're being arrested – buck naked, your wife finding out and leaving you, your work finding out and firing you. And then you go to trial and possibly prison! My God, what has your life become!?!
Good news! That won't happen!
You may not realize this but getting a full release (meaning you cum) hand job is perfectly legal at a licensed body rub parlour in Canada. The cops aren't trying to bust you for that.
As a matter of fact, legal body rub parlours actually get a license from the city they're located in. Each city limits the amount of licences they give out and actually charge a fee for them. There's also very clear cut guidelines around what can and cannot happen in a body rub parlour. But, rest assured that a full release hand job is actually legal.
So now that you don't have to be quite so worried about the legality of it all, you're probably wondering what to expect when you go. (You clearly don't want to look like you have no idea what's going on.)
Here's what a typical appointment involves…
You can either book it over the phone based on the women you see scheduled on their website or you can do a walk-in without an appointment.
Booking in advance ensures (for the most part) that the massage parlour attendant (MPA) you've selected will be available when you come in for your session. The only drawback to that is that sometimes the MPA doesn't look exactly how she does online. It's often helpful to do a little research on Twitter or review boards to see what their personality and more candid photos are like, as well as how other guys have found their sessions with them.
Just beware of mean-spirited reviews. Some overly unhygienic guys expect the MPA to do every degrading sex act they can think of … Without a condemn … For a discount. If the MPA doesn't oblige with a smile, she gets a shitty review. Read a few reviews about her to get a feel for what's real and what's nonsense.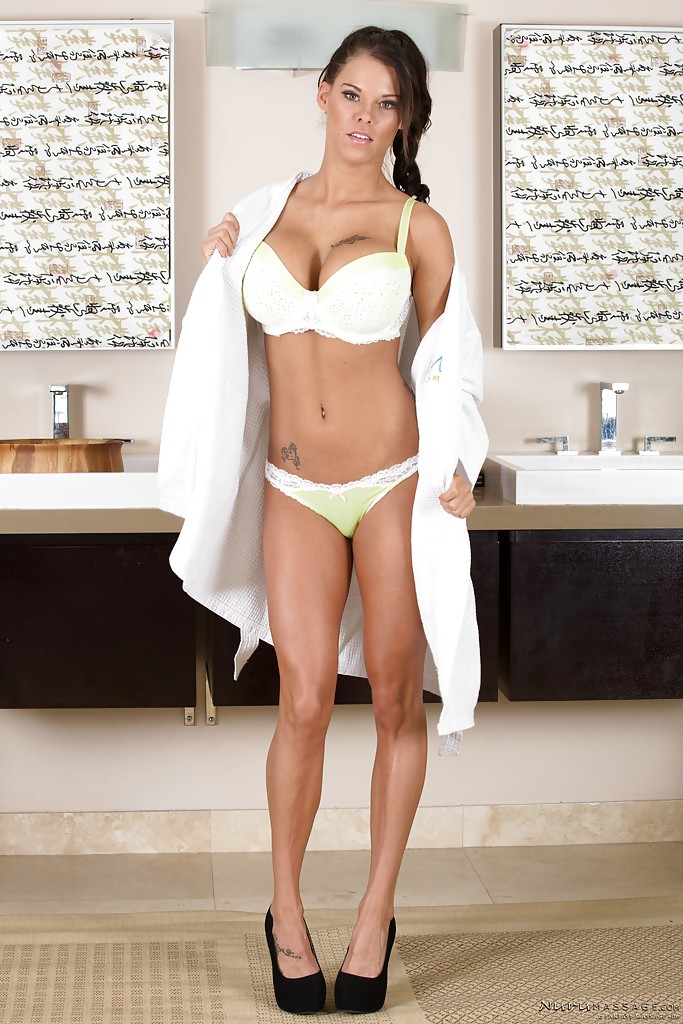 The other option is to take a walk-in appointment. The best thing to do here is go in and ask to see the ladies that they have available. This is a very common thing to do. They'll usually come out one at a time and introduce themselves to you and then head back. From there, you let the receptionist know which MPA you'd like to have your session with. And there is no embarrassment to say "thank you" and leave if there aren't any that you'd be interested in.
The benefit of picking from a line-up is that you can see exactly how the MPA looks. The drawback is that some of the MPA's you may have preferred could already be in sessions and you may now end up only with ones you wouldn't normally be drawn to.
Either way, once you've made your selection, you generally pay two fees: one for the room and one for the attendant. Sometimes you pay both up front and sometimes you pay the door fee to the front desk and the rest to the MPA.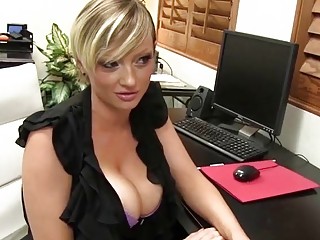 And, by the way, never ask at the front desk if they offer extras. They can't and won't tell you … Because a lot of the extras are illegal. It's always best to discuss those, if that's what you're looking for, with the MPA in the room. Some will do them and some will not. And, again, reviews are not the be-all end-all when it comes to what services an MPA will provide … What she says then and there is what's available.
Once you've sorted things out at the front desk, the receptionist will take you to your room. There you'll shower and wait for your MPA to come in … Usually within a few minutes.
When she gets there, you can discuss what it is you're looking for. What she's willing to do and what her personal rules are. If it's your first time, don't hesitate to let her know that. She'll be sure to take her time with you and show you the ropes.
Also, don't worry about being shy or insecure about yourself. Chances are, there's nothing about you that will surprise her. Her main job is to make sure you relax and have a good time.
Normally, she'll start off with a back massage, take her clothes off and slide around on you. She'll ask you to flip over and then do a bit more erotic body sliding. She'll eventually move down to your privates and take care of you until you're done.
It's always good to let her know what you like and don't. Most of the time you can touch back … But it's always a good idea to ask about activities like kissing, performing oral sex on her and stimulating her with your fingers. Anything beyond that would also need to be negotiated (meaning extras) as she will probably expect more money for doing them.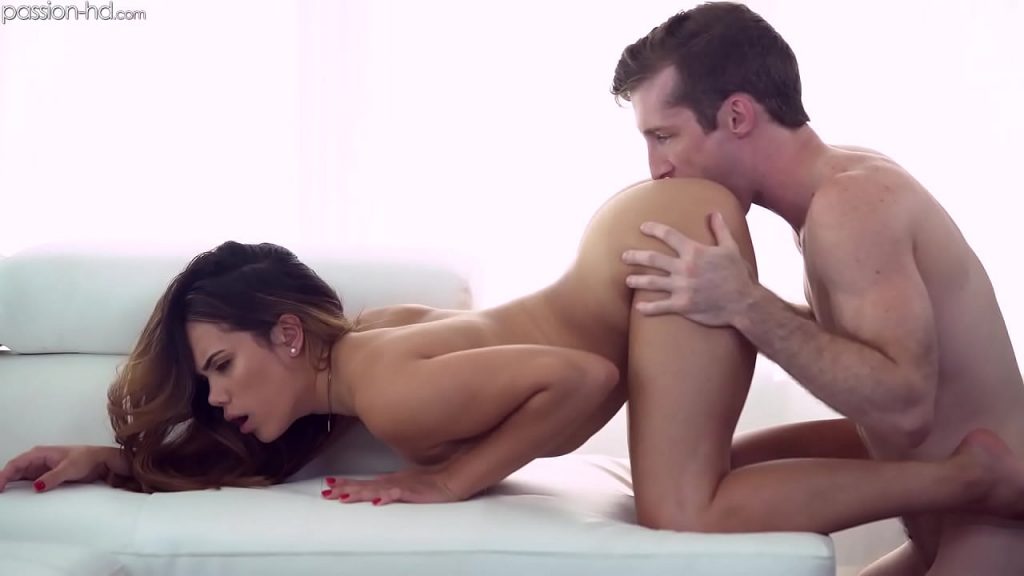 Once you're done, you'll each take a shower. Don't assume you can go in with her and keep the session going in there. You can ask for that to be included when you discuss what you're looking for at the start of the session and she would set aside time at the end for it … If she's up for it.
Once you're done showering and dressing, you can settle the remainder of what you owe her. I also always recommend a tip. They've provided a very personal service and will certainly remember your generosity the next time you visit.
A couple rules you should keep in mind if you want to have a good session and stay in your MPA's good graces: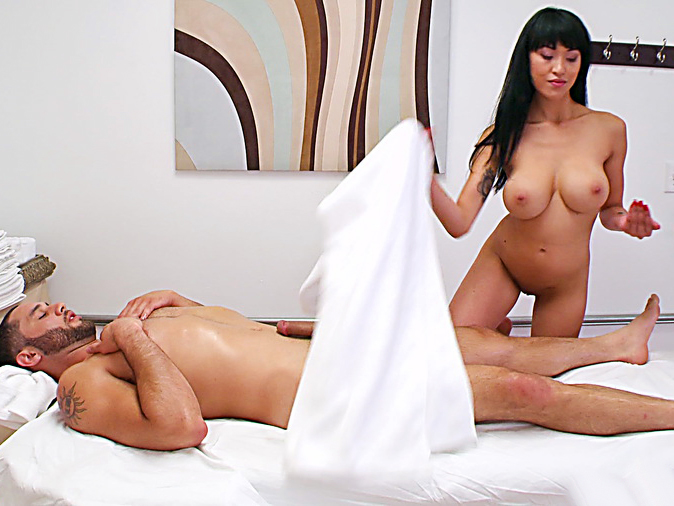 Be clean. When you shower, clean EVERYWHERE … THOROUGHLY. The service that is being performed is very intimate … Your MPA will be completely turned off by any hint of hygiene issues. They may even stop the session and send you back into the shower … Or end it altogether. Be. Clean.
Don't haggle. Like I just mentioned, the service is very intimate. Don't devalue them by trying to tell them that their services are worth less than what the standard rate is. Remember, it's not up to them to lower their prices to accommodate your budget. Haggling right at the start will leave a bad taste and could set the tone for the whole session.
If you do ask for extras and they say they don't do that, don't push it. They have to look after their own health, both physical and mental. Doing stuff that is risky (like performing unprotected services) or things that will make them feel degraded later is not in their best interest regardless of how much you like it. Pushing it will only rub them the wrong way.
Always remember, if the attendant you're with feels like you're respecting them, they'll feel more at ease with you … And that can only lead to a better session that time … And the next.
And again, the naked body slide, the hand job, the full release are all perfectly legal. But asking for oral sex or intercourse – any form of penetration – is not. You can still get it at some spas from certain MPA's … but if you're worried about the legality, paying for those services is not legal in Canada.
Keep in mind though, for those services, the police are not really looking to catch anyone doing them. They prefer to use their resources trying to catch people who are trafficking others in vulnerable positions. There are also inspectors who inspect the spas from time to time but they're mostly looking to make sure everything is up to code and licenses are up to date.
One last thing, always make sure you go to a licensed body rub parlour. There are a lot of massage parlours – not body rub parlours – and these massage parlours are not licensed for full release. A lot of them will offer it, but it's not legal there. Also, massage parlours are more likely to have trafficking going on and you don't want to go anywhere near that.
So, if you've always wanted to go to a body rub parlour but haven't because you just weren't sure what to expect, hopefully this post will help you to prepare for it.
Overall, body rub parlours are just damned great! The women who work there are fantastic. They are definitely worth the visit. Check them out … You will not be sorry.
Until next time,